"Find something you're passionate about and keep tremendously interested in it." -Julia Child
And so Cooking Restored began. Food is my happy place. It inspires me. Being in the kitchen is comforting. It's a place to unwind, be creative, and let my passion take over. It's a place to gather those I love, filling the room with food and laughter.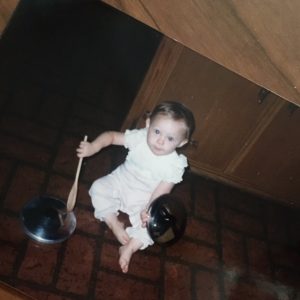 For as long as I can remember, food has been an important part of my life. As a young girl, I would sit on the counter and watch my mom cook our family's favorite recipes. I eventually turned into mom's little helper by stirring batter, eating too much cookie dough, and measuring ingredients. Many of my favorite childhood memories have some tie or another to food, including the smell of mom's incredible chocolate chip cookies. I remember big family BBQ's, finding any 'celebratory excuse' to grill up carne and pollo asada or an all Americana feast.
Since those days as a little girl, food and I have had a rollercoaster of a relationship. I overindulged for many years. I then overcompensated for my overindulgence with an eating disorder, followed by obsessive over-exercising. I've been a vegan, a pescatarian, and then skewed the other way of over-consuming protein. But like most things, we heal and grow with time.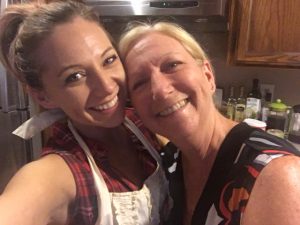 Food and I are now in a healthy relationship. I have grown not only to love and respect food, but have taken several classes to educate myself on food and nutrition. While working on my psychology degree, I became fascinated with the reaction our bodies have to the chemicals in the food we eat. These classes fed my passion for food. I began cooking my mom's classic casseroles and homey meals but supplementing nutritionally beneficial ingredients. Developing my own recipes became a hobby of mine. I focused on ingredients that made me feel better overall and would help peak my body's performance abilities.
As an adult, I have also developed a major case of wanderlust. The culture and love you can find in food is powerful. It's why I always make finding the local cuisine top on my list while traveling. It inspires me and sparks my creativity. My adventures often leave me wanting to cook the foods of my travels and have me searching for similar flavor profiles back home. It has also lead me to cook many meals over an open flame while camping and tests my creativity with limited ingredients and resources.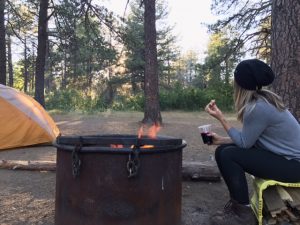 Cooking Restored is a place for all this. It's a place to share the passion I have for food, the meals of my adventures, and recipes to restore your heart, mind, and body.